About the Adelphi University Libraries
An integral part of the educational experience.
The University Libraries are an invaluable resource primarily for students, faculty, staff, and alumni, but also for Friends of the Library and the broader community. Located at the Garden City campus and the Manhattan, Hauppauge, and Hudson Valley Centers, they offer an extensive range of books and other materials and services to support academic studies and enhance research.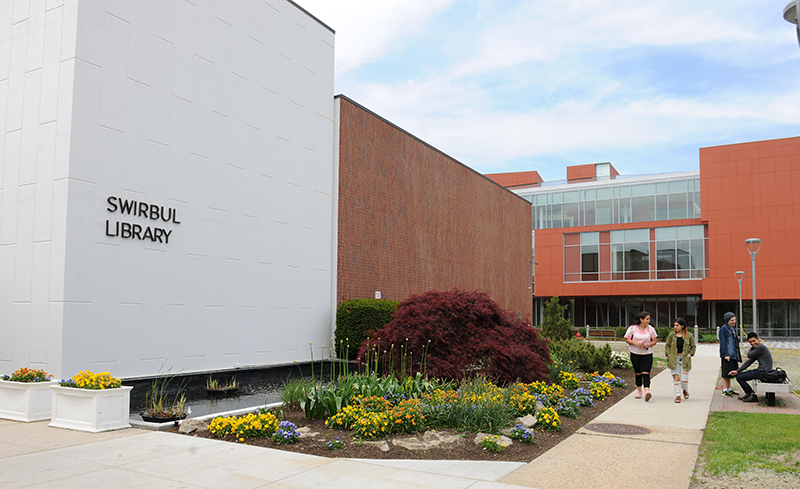 The University Libraries contain:
500,000 volumes
300,000 microforms
13,000 audiovisual materials
90,000 electronic journal titles
240 electronic databases
over 100 computer workstations
wireless access and laptop/device charging stations
access to the world's resources through Smart Delivery (interlibrary loan) and other services
---
Friends of the Library
Since 1947, the Friends of the Adelphi University Library have provided invaluable support in enhancing the library's offerings. Explore Friends of the Adelphi University Library.